Putting stroked out from hunch?
Experience TourPutt to improve your putting
State of the art putting training system, TourPutt. Accurate pattern analysis, customized training,
and all of my personal data
Accurate pattern analysis
Through a pattern test done on various distances (1m, 1.5m, and 2m), your putting is accurately analyzed based on how you control distance, direction, and tempo.
Customized training
Each user can have customized training made from combining diverse training methods. On top of visual training, users can also experience hearing and sensation training.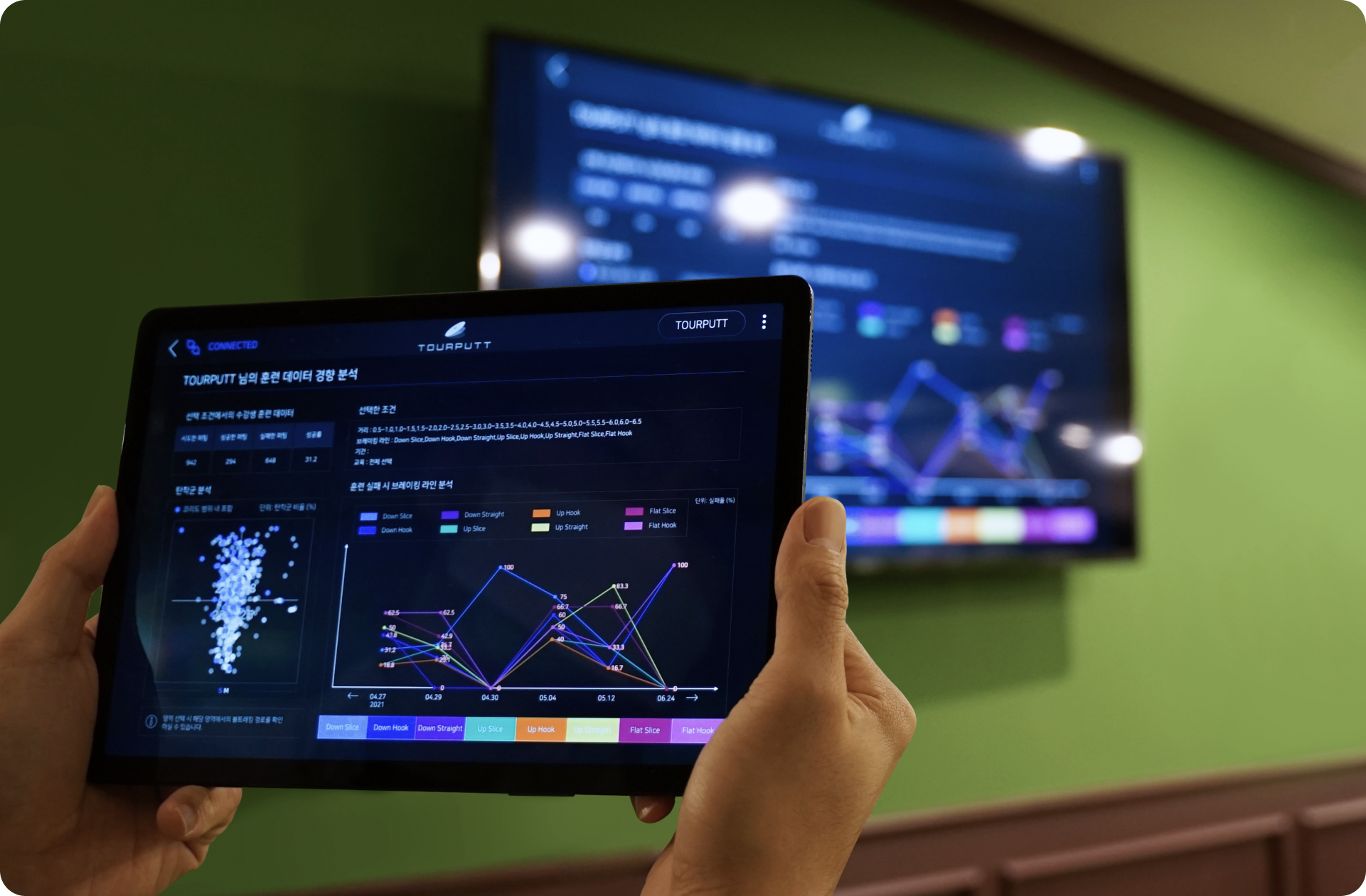 Personalized Stats
Every putting data of a user is recorded. The accumulated data analyze success rate depending on the distance and break line. Moreover, it also provides analysis of the stroke time, precision, and etc.
Stroking out the optimal training method over the green
Vision sensor

Vision sensor technology
tracking the ball accurately

Projection
mapping

Projection mapping technology implementing delicate putting simulation

3D data

3D data measurement technology enhancing the precision of green data

Putting big data

Putting big data processing
in real-time by the users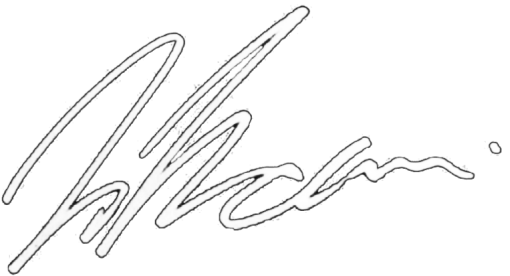 Head of Choi Jong Hwan Putting Academy
Choi Jong Hwan
Together with the best putting training institute in Korea, "Choi Jong Hwan Putting Academy"
"The students received differentiated lessons through TourPutt. Furthermore, we are sketching out the blueprint to lead the new culture in training. And our plan just keeps on improving. "
The choice of pros, TourPutt
"TourPutt show me the results in data. Then, to improve the numbers, I can maintain the tension as if I'm in an actual tournament." So Young Lee - KLPGA Tour Pro 2021 Semi Finalist at SK networks The Seoul Economic Daily Ladies Classic 2020 Winner of 2020 Orange Life Champions Trophy In Bee Park Invitational
"I had a hard time in visualization training. But through TourPutt, I was able to undergo various visualization training, and it greatly helped me during tournaments." YOON INA - KLPGA Tour Pro 2021 Winner of KLPGA 2021 Hoban Dream 5th Tournament 2021 Winner of KLPGA 2021 Torbist Phoenix CC Dream Tour 11th Tournament
"I always had to draw what is necessary for the field in my head. But with Tour Putt, I could see it, and it had an effective impact for putting tournaments." Young Han Song – KPGA, JGTO Tour Pro 2018 3rd Placer at the 2018 KPGA Tour 61th KPGA Professional Tournament 2017 Semi Finalist at 2017 JGTO Tour Heiwa PGM Championship
"I found my weakness in particular lies via TourPutt. Through training and improvements, I was able to improve my performances during tournaments." Yu Jin Sung - KLPGA Tour Pro 2021 Semi Finalist at 2021 BC Card Hankyung Ladies Cup 2020 McCol Yongpyeong Resort Open with SBS Golf
"TourPutt" helps me undergo training for efficiently. Understanding one's patterns makes course management easier as well." A-lim Kim - LPGA Tour Pro 2021 3rd ranking at 2021 BMW Ladies Championship 2019 Winner of 2019 MY Munyoung Queens Park Championship
"I started to gain confidence in my putting by seeing what was difficult and carrying out training based on accurate data." Junseok Lee – KPGA Tour Pro 2021 Winner of 2021 Kolon 63rd Korea Open 2020 Semi Finalist at the 39th GS Caltex Maekyung Open 2020
Our Partners
TourPutt is already used by number of golf studios
FAQ
How do I install TourPutt?

What much space is needed to install TourPutt?

Is green included in TourPutt installation?

What is TourPutt Care Program?